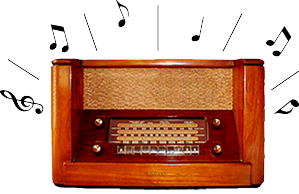 RADIO TRANSCRIPTIONS :

NBC, Nashville , Tennessee, 23 décembre 1939
Prince Albert Show, Grand Ole Opry
- "When It's Time For The Whippoorwill To Sing"
- "What Would You Give In Exchange"
- "Weary Lonesome Blues"

WLW, Cincinnati, Ohio, 9 décembre 1941
- You Are My Sunshine

- The Memphis Blues (Instr.)

KWHN, Fort Smith, Arkansas, 1949
Titres inconnus. Voir plus bas XERB.
Possible WSM ou Armed Forces Radio, 17 décembre 1949, Prince Albert Show, Grand Ole Opry
- "Blues Stay Way From Me"
- "Freight Train Boogie"

XERB, Rosarita Beach, California, 1949-1950
Probablement une partie ou la totalité des Transcriptions XERB a été enregistrée à Radio KWHN à Fort Smith, Arkansas, en 1949 et envoyée aux stations en bordure de la frontière USA/Mexique pour être diffusée en 1949 et 1950.
Au moins 45 shows de 15 minutes. Titres inclus :
"He Set Me Free", "Gathering Flowers for the Master's Bouquet", "The Book of Revelation", "Keep on the Sunny Side", "If We Never Meet Again", "My Last Moving Day", "Show Me the Way", "Oh, How I Love Jesus", "Hallelujah Morning", "Remember Me", "I'll Be Satisfied", "The Old Country Church", "Just a Closer Walk with Thee", "Glory Is Coming", "Camping in Canaans Land", "That Old Time Preacher Man", "Did You Ever Go Sailing", "Give Them the Roses Now", "What Would You Give in Exchange", "The Last Mile of the Way", "Drifting Too Far from the Shore", "When God Dips His Love in My Heart", "Beautiful Home", "I Need the Prayers of Those I Love", "Gathering in the Sky", "I Want to Be Ready to Meet Him", "Looking This Way", "The Lifeboat", "God Put a Rainbow in the Clouds", "Just Over in the Glory Land", "Nobody Answered Me", "Watching You", "Turn Your Radio on", "Old Camp Meeting", "Where the Soul Never Dies", "The Old Gospel Ship", "Precious Memories", "I'll Be Somewhere Listening", "I'd Like to Go Back", "That Wonderful Day", "Work for Night Is Coming", "In Sweet Bye and Bye", "The Wrath of God", "I'll Meet You By the River", "How Beautiful Heaven Must Be", "Calling to That Other Shore", "What Shall I Do with Jesus", "A Beautiful Life", "Precious Lord, Take My Hand", "From Jerusalem to Jericho", "Who At My Door Is Standing"
Plus non identifiés. Recherche la liste complète des chansons.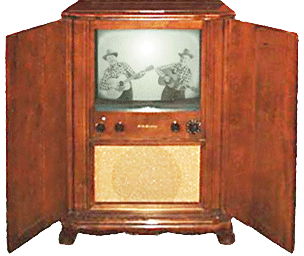 APPARITION TÉLÉVISION :

KPRC, Houston, Texas, 1951
Titres inconnus
RADIO ET TÉLÉVISION
Toute correction ou addition bienvenue. Votre nom cité.